General Family Dentistry
---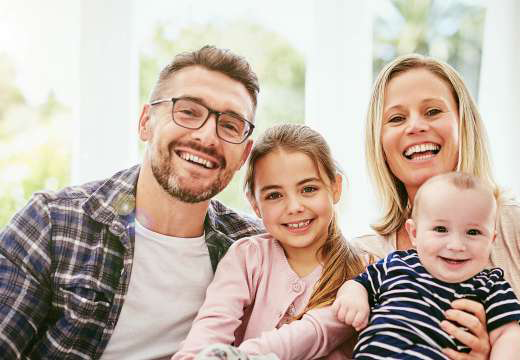 Cosmetic Family & Sports Dentistry is a leading choice for general family dentistry in Edina, Minnesota. We are a full-service dental office with treatments ranging from tooth cleanings and sealants to gum disease treatment and cosmetic dentistry. Learn more about these services for children, teens, and adults needing dental care.
What is General Family Dentistry
General family dentistry provides comprehensive dental care and oral health services for all ages. Typically, this is the dentist that sees toddlers, teens, and adults, as well as seniors, throughout their lifetime. Services provided by our general family dentist clinic in Edina, MN, include:
Routine dental cleanings
Annual and bi-annual checkups
Filling and prevention of cavities
Flouride and tooth sealant treatments
Periodontal cleanings
You also have access to emergency dental services in case of a sports injury or car accident. As your preferred Edina, MN, general family dentist, we are here for your entire family.
What to Expect for General Family Dental Visits
When you schedule an appointment for general family dental care, we will help you decide the main reason for your visit. Each person will need their session time.
Typically, services take only one treatment session and appointment. However, sometimes, such as with periodontal treatment, including root planning and scaling for gum disease, you will need to make several visits to the dentist's office.
Be prepared with proper documentation for each family member, including:
Dental records from previous dentists
ID or birth certificate
Insurance information for dental insurance holders
List of medications currently prescribed
Also, bring a list of any dental questions and oral health concerns, specifically if you are a parent with a younger child. If necessary, these visits can be shortened for children who prefer to be in the chair for a short time.
Start Visiting Our General Family Dentist in Edina, MN
Request an appointment for general family dentistry in Edina, Minnesota at Cosmetic Family & Sports Dentistry by calling 952-922-9119. We are flexible with scheduling appointments and are open five days a week, closed on the weekend.