Sports Trauma
---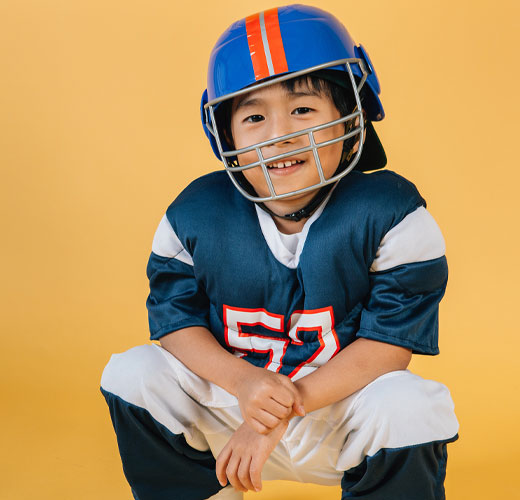 Dental sports trauma in Edina, MN is an injury to your mouth. That includes injury to your teeth, gums, tongue, lips, and jawbones. Dental trauma injuries to the soft tissues of your mouth are usually extremely painful and should be treated immediately.
The Most Common Dental Sports Trauma
The most common dental sports trauma is having a tooth knocked out. However, sometimes the impact of your injury will cause your teeth to be driven back into your jawbone. This is called a tooth intrusion.
What to Do If You Have a Knocked-Out Tooth
If any of your adult teeth are knocked out, don't put it in water. Put it back into place if possible until you get to your dentist. If not, put your knocked-out tooth in some milk. Milk contains the substances that keep the cells of your tooth's root alive. Milk also contains antibacterial agents and proteins to maintain the proper balance of acids.
Then you need to get to your dentist in Edina, MN immediately! Time is of the essence if you want to save your tooth.
Other Common Dental Sports Traumas
A cracked or fractured tooth is considered a dental sports trauma. If you feel pain when you bite down, if your tooth pain comes and goes, if you have pain when eating or drinking, or if you lose a section of your tooth's enamel, you probably have a cracked tooth and should see your dentist right away.
If you encounter dental sports trauma at just the right angle, it could result in a fractured root. A fractured root starts at your tooth's root and then will move up your tooth until it reaches the visible surface. Unfortunately, since these are invisible, you might not know you have a fractured root until an infection develops.
As we mentioned above, a tooth intrusion is when you encounter dental sports trauma, and your teeth get knocked back into your jawbone. Complications could arise from a tooth intrusion; therefore, you should see your dentist in Edina, MN immediately.